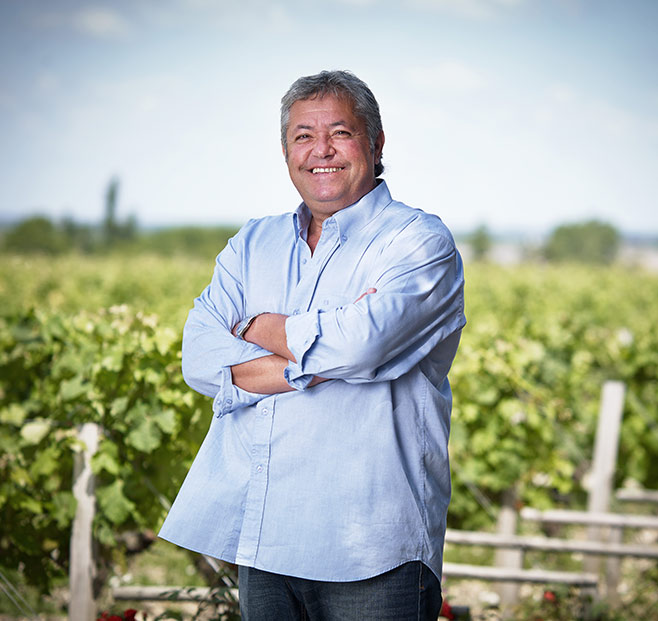 Vineyard manager, Ormes de Pez
A wine-grower and cellar worker at Château Colombier Monpelou, Tonio Sanfins played rugby in Pauillac in the early 1980s. There, he got to know Daniel Llose, who recruited him into his team in May 1984.
Here, he was to be a wine-grower, chauffeur and then team leader before becoming vineyard manager in 1992. He is a real local man of the Médoc, having lived for six years on the Ile de Patiras (in the middle of the Gironde estuary, opposite Pauillac) where his parents worked in the vineyards belonging to the Albert family.