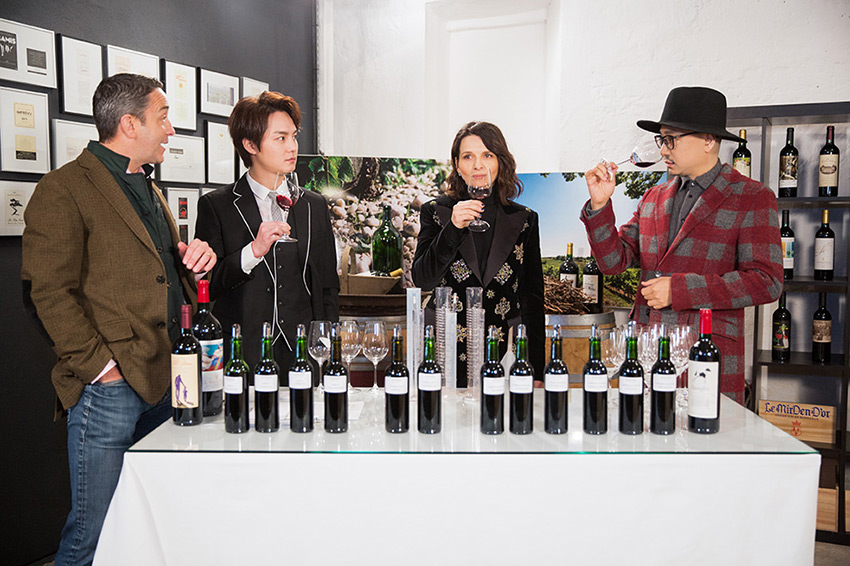 Stephen Bolger, Yin Zheng,Juliette Binoche, Xu Zheng
If you had to write a synopsis for January 3rd, it would include fun, sharing and a wonderful atmosphere. That day, the Lynch-Bages vineyard, the VINIV cellars and the harvest room were transformed into a life-size film set for the Chinese entertainment show "Lost in Food".
An unusual setting for an exceptional cast: our ambassador of French culture, Juliette Binoche played opposite Yin Zheng and Xu Zheng, two very famous actors in China.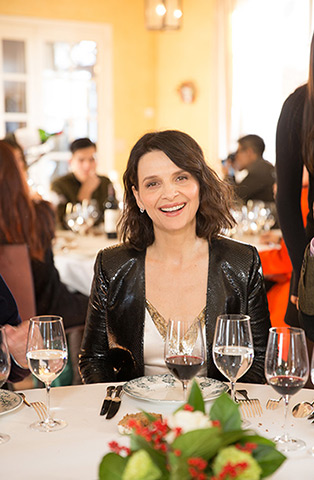 The Cazes family, VINIV CEO Stephen Bolger and our team of wine specialists also took up the filming challenge. These amateur, but no less talented actors accompanied the three celebrities in a series of difficult challenges on the theme of wine. Following instructions given by Juliette Binoche, Xu Zhen and Yin Zheng had to try their hand at blending, do some highly technical vine pruning and pass the difficult test of pronouncing names of varietals.
The day ended with a final gratifying snap of the clapperboard. The leading and supporting roles then came together around a festive meal, to discover more of our Bordeaux heritage. They enjoyed spit-roasted Pauillac lamb prepared by Yves Bruneau, accompanied by a jeroboam of Lynch-Bages 2008 and a few bottles of Ormes de Pez. A fine end to a unique encounter fusing French know-how and Chinese culture.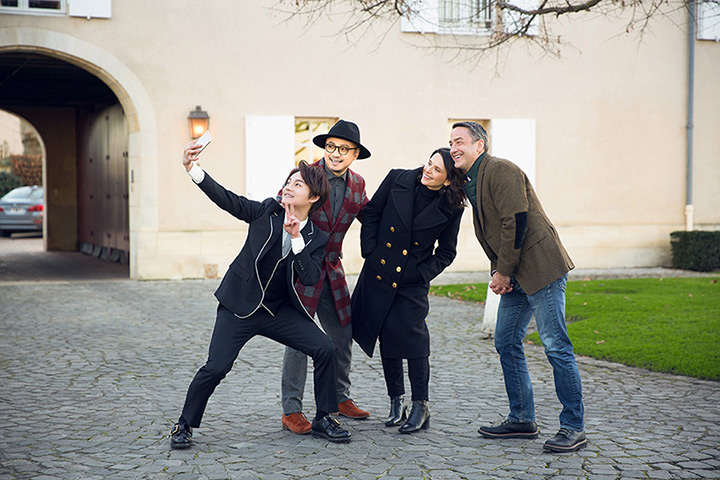 This special Lynch-Bages episode of "Lost in Food" was aired on 18 February on Zhejiang TV, one of the most important channels in the Middle Kingdom.