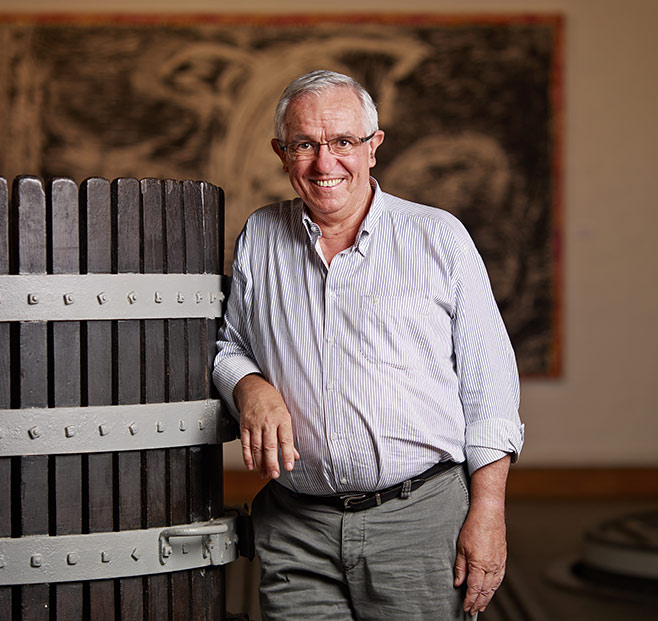 General technical manager, Domaines Jean-Michel Cazes
« I sort the outfits coming from the cleaners and distribute them to the servicemen. Jackets with jackets and trousers with trousers, and, very importantly, in order of size. » This was how, in March 1976, Daniel Llose began his job interview… although he didn't know it!
The scene took place in the outfitters at the Bègles military base where he was doing his military service as a furrier. The name of the officer to whom he was explaining his work was Jean-Michel Cazes, who was undergoing military training as a reserve officer.
Strange though it was, this was no chance encounter. Lieutenant-Colonel Rolland was aware of his professional aspirations and that Jean-Michel Cazes needed to replace Roger Mau at Lynch-Bages… Hired!
And so began, on 28 August 1976, during an early harvest, the story of Daniel Llose, in the family company where he now co-ordinates all the estates, both in France and abroad.