23 January 2017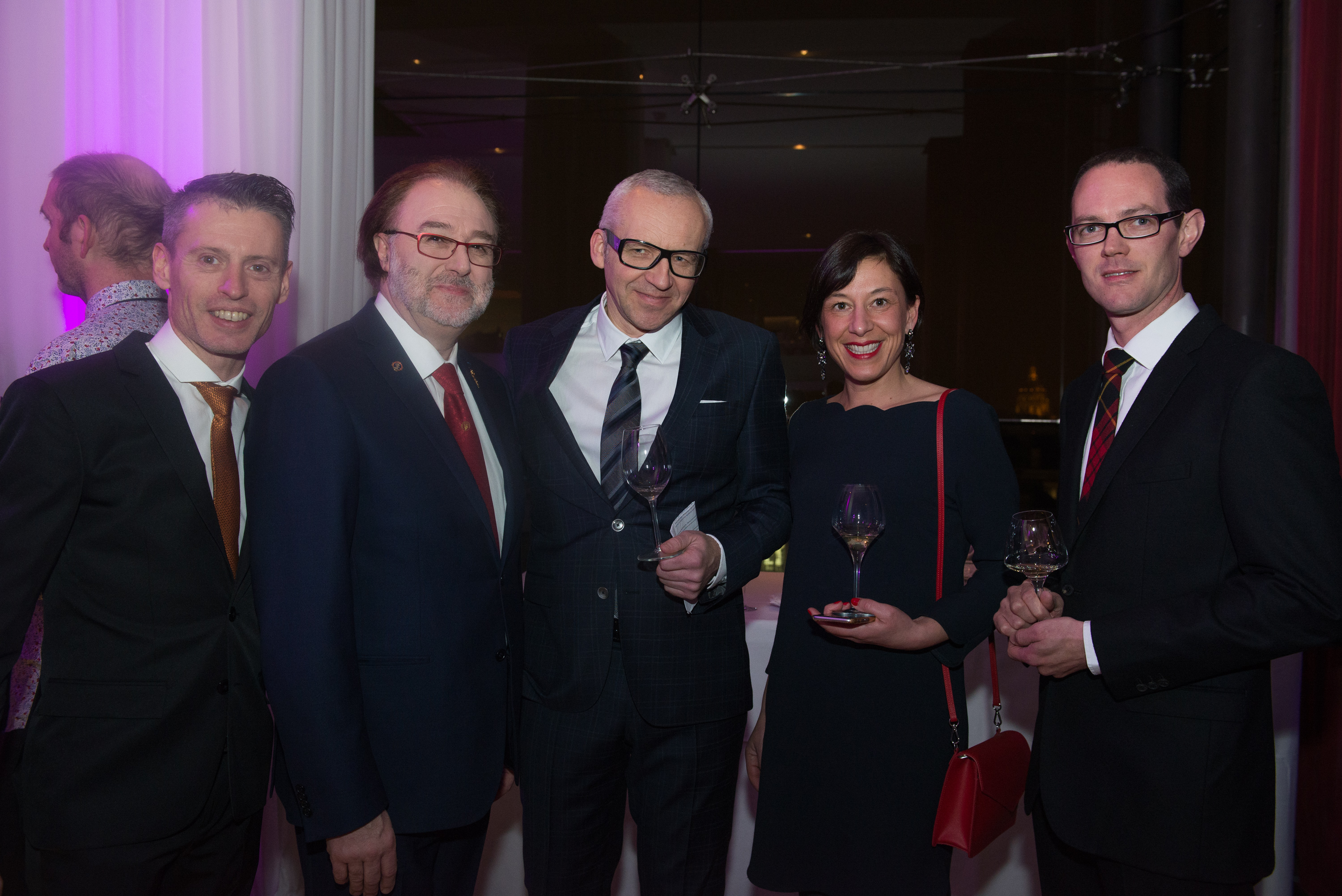 Cyrille Raymond, Philippe Faure-Brac, Rodolphe Wartel, Céline de Labrousse, Arnaud Le Saux
Château Cordeillan-Bage took part in the gala night held at the Maison Blanche restaurant on Avenue Montaigne in Paris to celebrate finalists of the"Tour des Cartes" - the first national competition for the best wine lists in France, organised by "Terre de Vins" magazines.
10,000 wine lists from all over France, 100 selected and 6 catégories
The aim of the first edition of the "Terre de vins" competition was to showcase and celebrate the French cuisine, which was declared World Intangible Heritage by UNESCO in 2010. For this unique event, thousands of wine lists from all over France were collected and examined by the panel of experts, according to 6 categories: wine bars, traditional restaurants, brasseries-bistros, fine-dining restaurants, starred and palace fine-dining restaurants, and restaurants that are part of a chain or group.
A panel presided over by Gérard Basset, Best Sommelier in the World, 2010.
Presided over by Gérard Basset, Best Sommelier in the World, 2010, the panel of experts scrutinised over 10,000 wine lists according to well-defined criteria (representativeness, originality, readability, user friendliness, value for money). Out of these, only 100 made it to the next round before being judged and divided into the 6 competition categories.
"From the Pyrenees to the Alsace and from the Lozère to Paris, our journalists have completed a veritable Tour de France to unearth the best of the wine lists that are worth a detour: those that you'll go out of your way for, those that will help you discover the best appellations and winegrowers, those that will delight you without breaking the bank", continues the Terre de vins article.
A modern restaurant in a 17th century chartreuse surrounded by vineyards.
The Château Cordeillan-Bages team is proud to have featured among the 18 finalists in the starred and palace fine-dining restaurants category.
Following two succeeding chefs, each garnered two-stars onsite, who forged the spirit of our home, we're delighted to welcome in February a new Executive Chef to endure the tradition and express his own vision of an inventive dialogue between haute cuisine and great wines.
Our sincere congratulations to Arnaud Le Saux, Head Sommelier at Château Cordeillan-Bages.

View the competition's big winners…