28 september 2017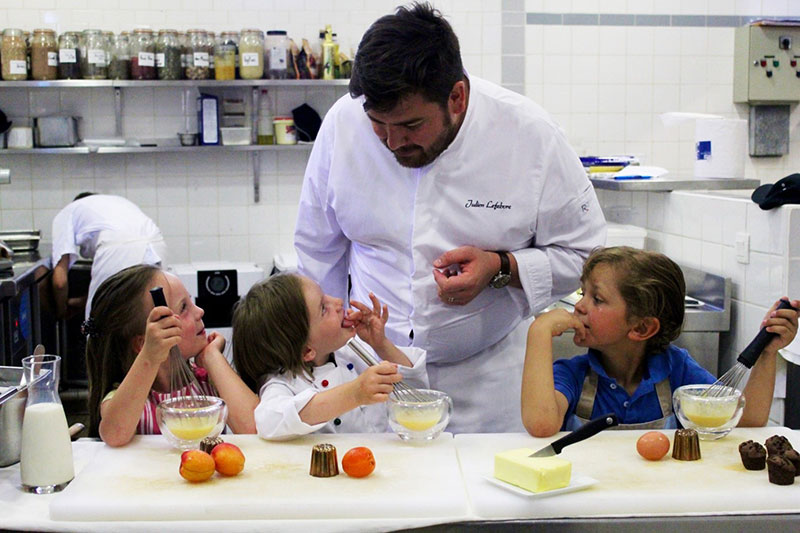 Junior Chef Cooking Classes with Chef Julien Lefebvre
It's never too early to educate young palates and develop the desire to try new things!
Chef Julien Lefebvre opens his kitchen to children (6-12 years) during special cooking classes, a playful way to explore the joys of cooking, taste and develop the desire to try new things at home.
In the kitchen with the chef, they create a main course and a dessert, from a selection easy to reproduce at home.
Depending on the ages of the children and the chosen recipes, different themes will be covered: taste, mathematics, seasonality and culture, geography, plate dressing or safety in the kitchen.
The course is followed by a 30-minutes tasting.
In addition, young chefs enjoy access to Cordeillan-Bages outdoor swimming pool, before or after the workshop. A non-alcoholic fresh drink is offered, as well as a surprise gift !
Courses offered on Wednesdays and Saturdays, from 3:30 pm to 5 pm.
Up to 6 participants (children accompanied or not by parents).
Duration: 1hr
Price: €55 per person.
Kids and parents welcome!