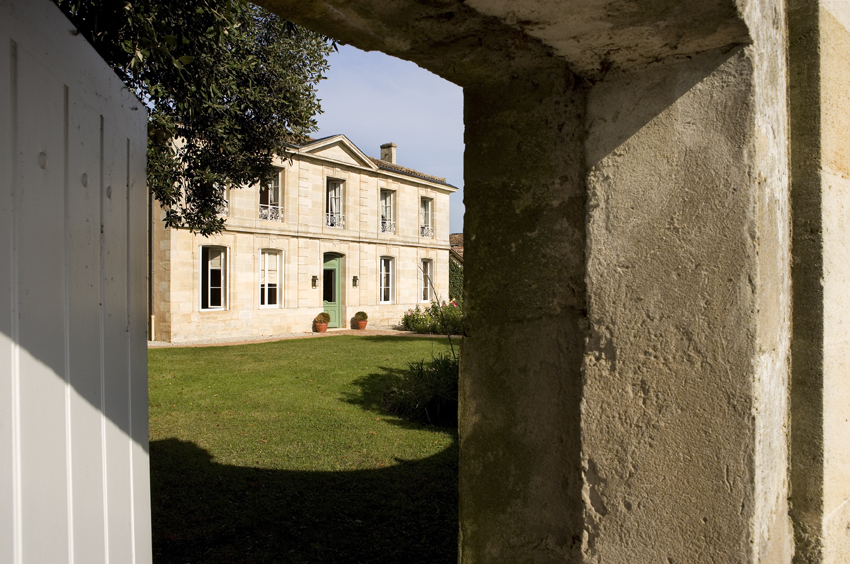 From 1 January 2017 and throughout the renovation of our Lynch-Bages technical facilities, we will be offering visitors a new range of visits and activities.
While waiting for the new facilities at the heart of Bages village to be completed, we'll be setting off to Saint-Estephe to visit Château Ormes de Pez. An ideal opportunity for those wanting to know more about this estate, which has stood proudly in the Médoc vineyard landscape since the 18th century and in recent years developed a closer relationship with Château Lynch-Bages.
Here, as in Pauillac, the Cazes family has made the site more attractive to visitors, transforming the elegant residence into a charming guest house. Its bedrooms overlook the park and a fascinating walnut tree stretched out over the grass, still very much alive. Having survived the storms at the end of the last century, this hundred-year-old tree sits in place of the old elm trees that gave the Château its name. It lives on, horizontally, amidst a vertical landscape. Low stone walls extend from the home alongside the outbuildings and cellars, becoming one with the estate's 40 hectares of vines. At Ormes de Pez, each season has its own colour palette. All the conditions are met for creating fine wines, and for enjoying a memorable holiday.
In 2017, Château Ormes de Pez will organise visits for both professionals and the public.
New activities in and around Bages
In the village of Bages, Cercle Lynch-Bages will be offering a variety of tastings, tasting classes, "Premium" tastings, meetings and seminars all year round.
From April, Château Cordeillan-Bages will organise special events, wine tours and unique activities on the theme of wine. We'll keep you posted.
See you in January.