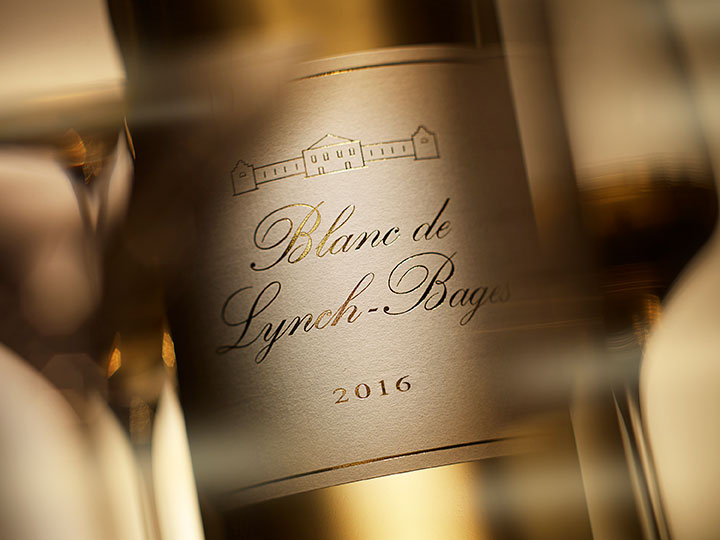 Who'd have thought it? The Lynch-Bages white might never have existed if a nurseryman hadn't mixed some white grape vinestocks in with the vineyard's red by mistake. And the story doesn't end there, on the contrary, it led to an unexpected turn of events...

In the 1970s, the Cazes family actually bought bottles of white wine from for their personal consumption. It was Daniel Llose who persuaded Jean-Michel Cazes to use these white grapes, peppered by mistake around the estate, to produce his own wine. A few intruders were indeed mixed up with the red vinestocks by the nurseryman at the time. This is how Blanc de Lynch-Bages came into being, in 1978, a small, personal collection of the equivalent of one barrel a year.
Unfortunately these bottles, intended exclusively for family consumption, did not escape the attention of a particularly zealous customs official. The result? A triple sentence: false plantation declaration, false harvest declaration and false inventory!

By his own admission, Jean-Michel Cazes today recognises the sanction was in fact a blessing in disguise. In 1988, he decided to plant a new vineyard using the white vines grown traditionally in Bordeaux, and in 1990 he began marketing his production. Which is how the Blanc de Lynch-Bages was born.