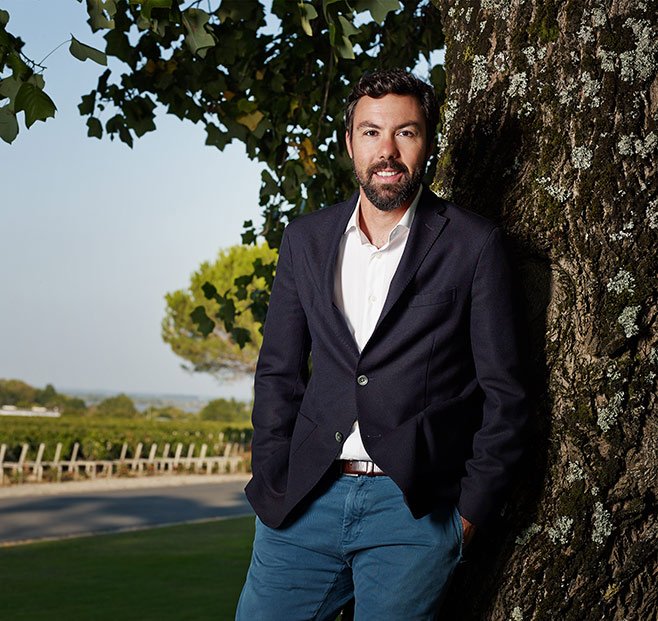 Born in Bordeaux in 1974, Jean-Charles Cazes manages all the family vineyards, both in France and abroad.
A graduate in economics and finance and holder of the DUAD (tasting diploma), he set out on his career in Brazil, as a financial controller. A wine enthusiast, in 2001 he became the sales manager for JM. CAZES Sélection in Scandinavia, the UK and in the USA.
In 2006, he naturally took over from his father Jean-Michel Cazes. At his instigation, the Domaine des Sénéchaux at Châteauneuf-du-Pape was acquired that same year. On a permanent quest for quality and excellence, he was awarded the Prix de l'Innovation in 2013 by the Revue des Vins de France for the VINIV concept
From his Médoc peninsula, he can satisfy a pleasure other than his love of wine: surfing. Each year he turns up without fail for the mascaret, that famous tidal bore on the River Gironde that is surfed upstream while the sun is still in the vineyards.