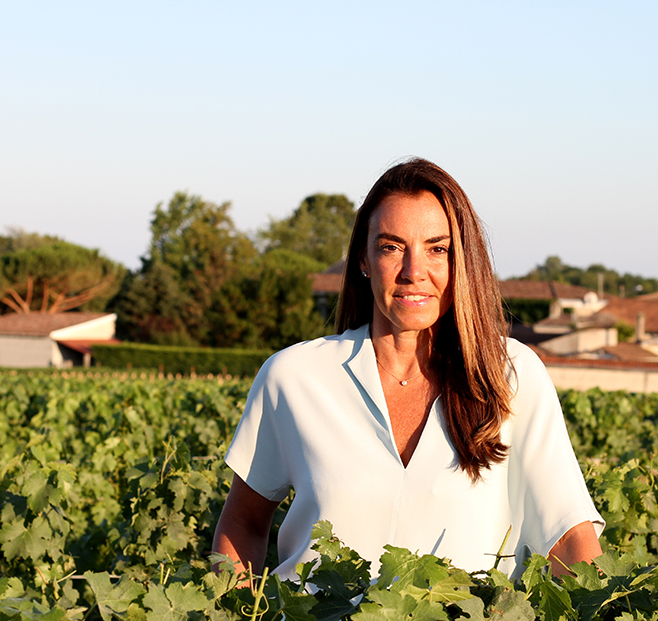 Kinou Cazes Hachemian is currently responsible for representing Lynch-Bages and the wines from the family estates throughout North America.
Kinou graduated from the French business school Institut Supérieur de Gestion and began her career in New York working in advertising for D'Arcy Masius Benton & Bowles. She came back to France to work for the insurance group AXA as a Investor Relations Manager and in 1996 joined AXA Equitable Advertising and International Communications department in New York.
Wine and the art of living have been her enduring interests. Now living near New York City with her husband and children, she collects objects connected to wine and gastronomy from all over the world, and sources the designer creations and works of art that can be admired throughout the Lynch-Bages wineries, Cordeillan-Bages reception rooms and in the boutiques of the village of Bages. Kinou is a fan of all of life's pleasures especially those of the table; she is a great traveller with an insatiable curiosity and has grown up to be a skilled and inventive cook. To celebrate the 80th anniversary of the Cazes Family at Lynch Bages she had the idea to compile a book* detailing the history of Lynch-Bages together with a history of the Cazes family cuisine, enjoyed by guests in the Cordeillan-Bages restaurant and at family gatherings.
*Lynch-Bages & Co., a Family, a Wine and 52 Recipes – Editions Glénat