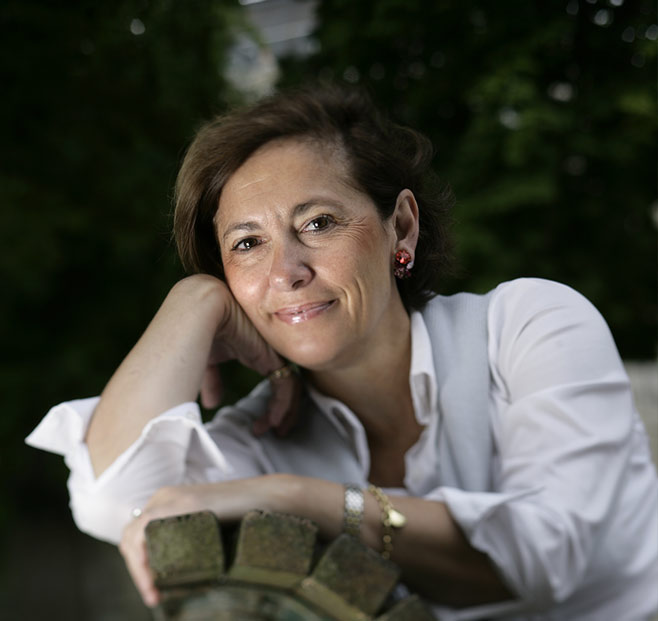 Back in 1991, Sylvie Cazes, the younger sister of Jean-Michel Cazes, joined up with him and became director of communications of Axa Millésimes and of the family properties. She was president of the Union des grands crus de Bordeaux.
Currently the president of the family group's supervisory board and president of the board of directors of the Bordeaux Cité des civilisations du vin, she also runs the Bordeaux saveurs agency and the Chapon Fin Restaurant.
In 2013, along with her three children, Pierre, Julie and François Régimbeau, she purchased Château Chauvin, a beautiful 15-hectare estate near Pomerol, in the north-west of Saint-Emilion.