A chat with Daniel LLose
26 September 2017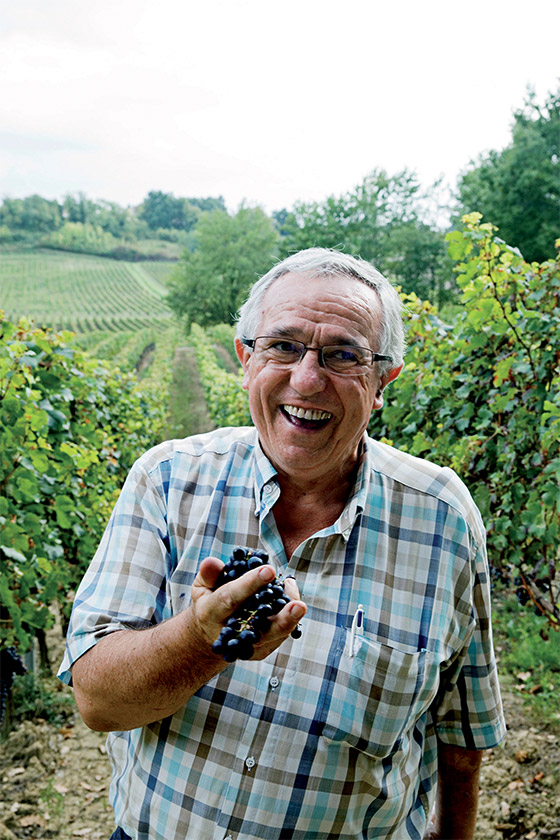 Head Winemaker Daniel LLose, oversees all the Cazes family estates
Leaving the post of non-commissioned army officer to become a winemaker doesn't appear as a straightfoward career move... Well think again, because this is precisely what Daniel LLose did in 1976.
We recently celebrated his 41st anniversary at Lynch-Bages. Daniel, as spontaneous as ever, accepted an interview to mark the occasion!
What is your first memory of Lynch-Bages?
I remember the "Boss" (Jean-Michel Cazes), of course, because he was the one who hired me!
And a duo, the Roger Mau/Gabriel Bérard tandem. Roger Mau, who must have already been in his seventies, was both technical director and cellar master. I was seriously impressed by his empirical knowledge. And by the way he always held his pipe in his mouth when tasting, whether it bothered anyone else or not! Gabriel Bérard was vineyard manager, he'd worked his way up through the ranks and would visit the 45 hectares of vineyards on his moped, because he'd never got round to getting a driving license!
If you had to pick three words to describe your job?
In addition to hard work (rather than "talent"), I'd say memory, observation and humility.
What do you find most stimulating?
The fact that there is no "copy and paste", that and the perpetual renewal.
What do you like most about wine?
The conviviality it brings when those sitting around the bottle don't spend too much time splitting hairs.
If you had to choose a vintage?
1982. It might not be the greatest, but it jogs some fantastic memories and is still a very good vintage today.
Your best tasting memory?
There are too many to name, it's never easy choosing just one. But if I had to pick my first great tasting memory, I'd mention a wine that few people have heard of, vinified by Roger Mau and which no longer exists: Grand Vin des Rosiers 1929, a Pauillac AOC I tasted in the late 70s. At the time, I remember thinking it was a beautifully-balanced gustatory "legend", radiating a particularly wonderful youth... From that moment on, and although a (highly) chauvinist Catalan, I knew I was working in a great terroir!
In your opinion, what makes Lynch-Bages different from the other Bordeaux Grands Crus?
It's not for nothing that this Fifth Cru Classé is considered to be on a par with the Seconds! Lynch-Bages has a remarkably high-quality homogeneity thanks to its different soils. Its vineyard may not be associated with the leading Médoc terroir, but the entire parcel benefits from extremely "solid", top-quality soils.
What have you learned in the forty years (and more) spent at Lynch-Bages?
"Now I know, I know that you never know," as Jean Gabin would say.