27 February 2017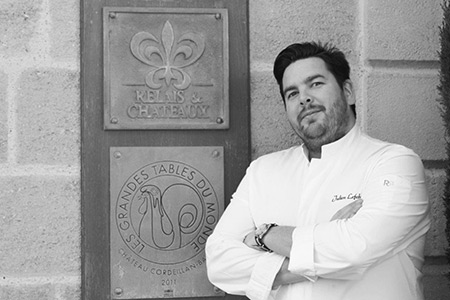 Julien Lefebvre
Chef Julien Lefebvre, brings a fresh culinary perspective.
As of February 2017, Julien Lefebvre will oversee our restaurant, and all catering for the group Famille JM Cazes, including Café Lavinal, located just steps from Cordeillan-Bages, in the village of Bages.

Aged 35, and a native of Lisieux in Normandy, he worked under Frédéric Anton at Le Pré Catelan*** before Mathieu Pacaud recruited him as Executive Chef at Histoires**, Hexagone* and Le Divellec*.
Julien Lefebvre draws his inspiration from a profound respect for terroir and local produce, in a continuous quest for refined flavours.
Our gastronomic restaurant will open on Saturday, 15 April.
Reservations: +33(0)5 56 59 24 24